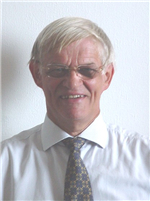 Prof. Jan Baeyens

Beijing University of Chemical Technology, China
Jan Baeyens studied Nuclear Engineering (Brussels) and Chemical Engineering (Leuven). He obtained his Ph.D. at the University of Bradford-U.K. After 13 years of employment in engineering divisions of various Belgian companies, he became a part-time professor at the University of Leuven (B) and worked as a process and project consultant in Europe and overseas. In 2003. He started the Faculty of Bio-engineering at the University of Antwerp. In 2005, he moved to the University of Birmingham (U.K.) and the University of Warwick (U.K.), where he lectured on process design, sustainable development, renewable energy and powder technology, while also co-ordinating research in these fields. He has contributed to over 200 publications in international journals, is author/editor of 12 books, and is a regular speaker at international congresses. His h-factor is 55, and citations exceed 15000. Since 2010, he is Visiting Professor at the Beijing University of Chemical Technology, where he is actively involved in Life Science and Technology research. Since 1989, he is managing director of European Powder and Process Technology (EPPT). Within EPPT, he continues to co-ordinate design and consultancies for Belgian and overseas companies, mostly in the field of powder technology and renewable energy. EPPT is a partner in European research projects (FP7, and H2020).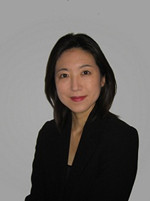 Prof. Miwako Hosoda

Seisa University, Tokyo, Japan
Dr. Miwako Hosoda, Vice-President of Seisa University, has been doing her sociological research in the field of healthcare and environmental sciences. She is interested in the balance of human activities and advocates the protection of natural environments. Dr. Hosoda is also working to achieve a sustainable healthcare policy, and promotes the public's participation in the medical domain, both globally and locally. She graduated from the Department of Sociology at the University of Tokyo in 1992, and received an MA and PhD in Sociology from the University of Tokyo. After spending time as a research fellow in the Japan Society for the Promotion of Science, she studied at Columbia University Mailman School of Public Health and Harvard School of Public Health. Dr. Hosoda is now serving as a board member for the International Sociological Association, Research Committee of Sociology on Health.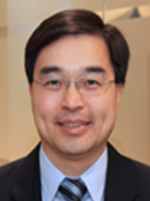 Prof. Wallace C.H. Choy

The University of Hong Kong, Hong Kong
Wallace Choy received Ph.D Degree in Electronic Engineering from University of Surrey, UK in 1999. After vigorous working experiences in National Research Council of Canada and Fujitsu at San Jose, on investigating optoelectronic devices, he is now a professor of Department of Electrical and Electronic Engineering, the University of Hong Kong. His current research interests are concerned with organic/inorganic optoelectronic devices, plasmonic structures, and nano-material devices and physics. Prof. Choy has been recognized as the Top 1% of most-cited scientists in Thomson Reuter's Essential Science Indicators (ESI) in 2014, 2015, 2016 and 2017. He has been named as prolific researcher on organic solar cells in the index (WFC in physical sciences) in Nature Index 2014 Hong Kong published by Nature. He has published over 180 internationally peer-reviewed journal papers, contributed to seven book chapters, US and China patents and edited one book published in Springer. He has served as Member of Engineering panels of Hong Kong Research Grant Council, Editorial Board Member for Nature Publishing Group on Scientific Reports, Wiley on Solar RRL and Institute of Physics on J Physics D, senior editor of IEEE Photonics Journal, topical editor of OSA Journal of the Optical Society of America B, and guest editor of OSA Journal of Photonic Research, and Journal of Optical Quantum Electronics. He is a fellow of OSA