Prof. Jae K. Park

University of Wisconsin-Madison, USA
Dr. Park is a professor of the Civil and Environmental Engineering Department at the University of Wisconsin-Madison since 1988. He received a B.S. in Civil Engineering at Yonsei University in 1977 and a M.S. in Environmental Engineering at Seoul National University in 1979. He worked as a consulting engineer in Korea and Australia for two years after serving two and a half years of military service. He received a Ph.D. in Public Health Engineering at the University of Newcastle upon Tyne, United Kingdom in 1985. He worked as a research associate at the Sanitary and Environmental Health Research Laboratory, University of California, Berkeley from 1985 to 1988.
Since he joined University of Wisconsin-Madison in 1988, he has taught various environmental engineering courses such as water treatment plant design, wastewater treatment plant design, biological treatment, physical/chemical treatment, hazardous waste management, solids and hazardous waste engineering, industrial water pollution control, etc. His research is in the areas of water quality management and river restoration; biological treatment; hazardous waste treatment; mass transport in the environment; fate of organic compounds in water and wastewater treatment processes; computer-aided design of water and wastewater treatment plants; and reuse of scrap vehicle tires as a contaminant sorbent. His research was supported by the National Science Foundation, the Department of Defense, municipalities, private industries, Wisconsin Department of Transportation, Wisconsin Department of Natural Resources, and various research institutes. He has served as the consultant of various governments, research institutes, utilities, universities, and industries all over the world.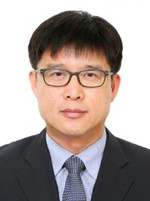 Prof. Jinkeun Kim

Department of Environmental Engineering, Jeju National University, Jeju, Korea
Academic Background
1987.3-1991.1 Univ. of Seoul. Dept. of Environmental Engineering. B.S.
1991.3-1994.2 Seoul National Univ. Dept. of Environmental Health. M.S.
2000.8-2004.5 Univ. of Texas at Austin. Dept. of Civil, Architectural and Environmental Engineering, Ph.D. (Thesis: Physicochemical aspects of particle breakthrough in porous media filtration)

Working Experiences
1991.3-2011.2: K-water (Korea Water Resources Corp.), Senior Researcher
2011.3-present: Jeju National Univ.

Prof. Miwako Hosoda

Seisa University, Tokyo, Japan
Dr. Miwako Hosoda, Vice-President of Seisa University, has been doing her sociological research in the field of healthcare and environmental sciences. She is interested in the balance of human activities and advocates the protection of natural environments. Dr. Hosoda is also working to achieve a sustainable healthcare policy, and promotes the public's participation in the medical domain, both globally and locally. She graduated from the Department of Sociology at the University of Tokyo in 1992, and received an MA and PhD in Sociology from the University of Tokyo. After spending time as a research fellow in the Japan Society for the Promotion of Science, she studied at Columbia University Mailman School of Public Health and Harvard School of Public Health. Dr. Hosoda is now serving as a board member for the International Sociological Association, Research Committee of Sociology on Health.

Prof. Yu Hong

Beijing Forestry University, China
Hong Yu, Professor, obtained her doctorate from Tsinghua University in 2008. She was a visiting scholar with the CSC fund to conduct academic research at the University of Illinois at Urbana-Champaign (2015-2016). Her main research directions include microalgae-based water pollution control and biomass resource utilization technology, environmental functional materials, environmental risk substance toxicity assessment. She has presided over several national-level and provincial S&T projects, including the National Natural Science Foundation of China and the Beijing Science and Technology Star Program. So far, more than 80 academic papers have been published, including 36 papers by SCI, and obtained 10 national invention patents. She is currently a member of the Youth Working Committee of the Chinese Chemical Society, the Youth Working Committee of Algae Branch of the China Algae Industry Association, the Water Treatment and Reuse Committee of the Chinese Society of Environmental Sciences, and some academic journals' reviewers, etc. She has won the Beijing Science and Technology Nova Star, the China Environmental Science Society Youth S&T Award, the Water Treatment and Reuse Annual National Excellent Conference Paper Award, the leader 5000 The top paper award of China's fine S&T journals, outstanding doctoral thesis of Tsinghua University, etc.